Paper Toss

Name

Paper Toss

Created

2009

Reviews

4.5 Stars

Price

Free / $1 Ad-free version

Rated

Ages 4+

Last Update

6th July 2012

Version

1.82.4
Description-
Edit
Have you ever been bored at work, crumpled up a piece of paper and counted how many times you can make it in a small trash can? Has your boss ever gone out for a quick bite while you and your co-workers see how far you can move the trash can away and still make the paper shot? Have you ever brought in electric fans to make the shot even harder? Backflip Studios is happy to announce that we have brought this amazing and hilarious experience to the iPhone. This game is oddly satisfying . . . much like tossing a real ball of crumpled paper into a metal trash basket. So realistic, you will think you are stuck in an office killing time. Amaze, share and compare your scores with friends and others on the online global scoreboard.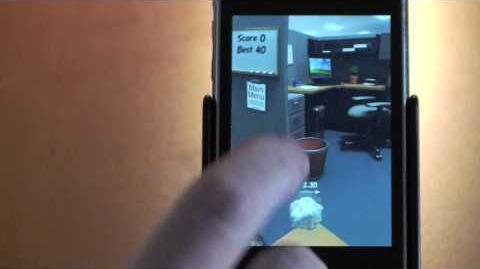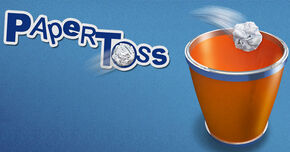 Ad blocker interference detected!
Wikia is a free-to-use site that makes money from advertising. We have a modified experience for viewers using ad blockers

Wikia is not accessible if you've made further modifications. Remove the custom ad blocker rule(s) and the page will load as expected.